Queen of Country Music "Kitty Wells" Dies at 92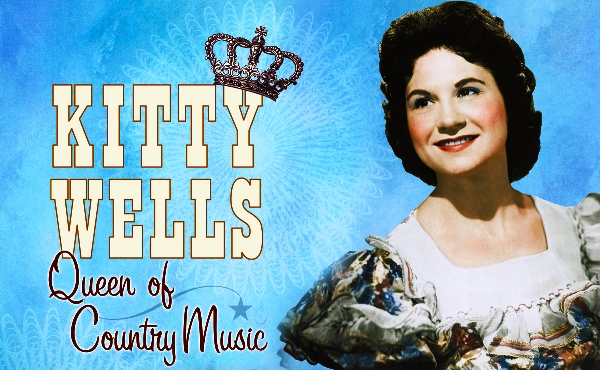 Kitty Wells
"Queen of Country Music"
Passed away today, at the age of 92.
Kitty Wells, born Ellen Muriel Deason Wright, Wells passed away peacefully with family by her side at her home Monday morning following complications from a stroke.
Kitty Wells started her career with her late husband Johnnie Wright in 1937.

Funeral services will be held Friday at 1 p.m. at the Hendersonville Church of Christ.  Burial will follow in Spring Hill Cemetery. In 1952 she was the first female singer to reach No. 1 in the country charts with her song, "It Wasn't God Who Made Honky Tonk Angels."
In lieu of flowers, donations should be made to Goodpasture Christian School, C/O Kitty Well/Johnnie Wright Scholarship Fund.
PLEASE KEEP IN YOUR THOUGHTS AND PRAYERS THE FAMILY OF
MISS KITTY WELLS IN THEIR DEEP SORROW OF LOSING THEIR MOTHER. 
MAY MISS KITTY'S SOUL REST IN THE LOVING ARMS OF HER BLESSED SAVIOR,
AS WE ALL KNOW THAT KITTY AND JOHNNY ARE ONCE AGAIN TOGETHER. 
Keith Bradford was available for comment at this time, as he was close to Johnny and Kitty for so many years, he comments: Of all the songs Kitty ever recorded her "DUST ON THE BIBLE," album is still in print.  No one could deliver with more emotion a Gospel song any better than Kitty Wells.  Although known all over the world for her Honky Tonk Country Records she also had some fabulous Gospel recordings.  She will be missed by the whole world.
The sad news was supplied by Marty Martel