Allan & Ashcraft Rock Nashville At CMA Music Fest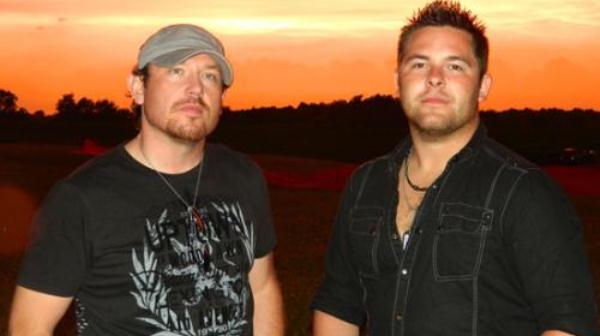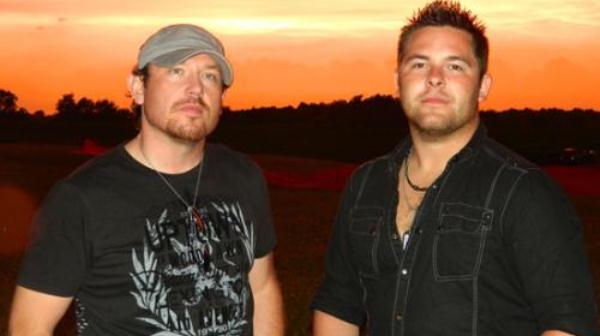 ALLAN & ASHCRAFT ROCK NASHVILLE WITH COUNTRY AT CMA MUSIC FEST
and NOW ON TO THE HISTORIC EMBASSY THEATRE JUNE 16TH IN FT. WAYNE, IN
ALLAN & ASHCRAFT took advantage of bringing their music to Nashville for the CMA Music Fest.  Before the guys left town, they left their brand of music on all who experienced the bands new country sound and their high-energy stage show. I have been attending the CMA Music Fest since its inception in 1972, when it was "Fan Fair," so I have seen my share of these events. I was there when Alabama was a hit, then Reba, Alan Jackson, Garth, Martina, and I was lucky enough to have seen all of the acts before they were successful, and also those that never came back to Nashville, but for the first time in my music life I witnessed first-hand the birth of the next superstar's in country music-ALLAN & ASHCRAFT with their super dynamic band. From the first note of their set at Honky Tonk Central on Broadway June 8th at 4PM until their last note around 5PM, with a jammed packed house….I realized I was watching success before my eyes.  That old saying "they had them in the palm of their hands," was never more evident than during that one hour set of in your face country music, awesome vocals, super harmony, great arrangements, superb rhythm section, and most of all, they owned the stage they stood on, and they owned the crowd.  It was perfect for a video of how to be successful in the music business.  Allan & Ashcraft knew exactly what to do when they stepped foot on that stage.  A stage is like owning land acreage, and in this case A&A owned every inch of the Honky Tonk Central first floor acreage.  They had the crowd out on the street dancing, screaming for more, and trying to squeeze into HTC. I watched as the group took the crowd to new heights of excitement with their music.  Everything worked like a well-oiled machine as the guys cranked it up full speed ahead, brought their music engine to full max as the crowded honky tonk was going wild with meeting and loving these two super entertainers, with a band that was full bore on every song.  They were also given support by the crowd joining in singing on just about every song, except for the ones that were the new songs from A&A's new CD project, "Allan and Ashcraft."  By the time the band played "Let's Get Gone and Cornfield," from the CD, the crowd was singing along on both of their news songs, and you could feel the energy in the song "Cornfield," the energy of "this song is going to be a hit."
When the guys completed their set and were able to get off stage, they were greeted by their new fans wanting to shake their hands, get their autographs, buy their CD, and just tell the guys how much they loved their music.  I was there, I heard the music, seen the show, witnessed the crowd reaction, and I know enough about music to know that Allan & Ashcraft will be a success story of great magnitude in the near future, and I can truthfully say I watched a superstar duet team being born right before my eyes and ears.The band left immediately to return to Indiana for a personal appearance on June 9th, but they left behind a completed package of who Allan & Ashcraft are, why they are headed for super success, and the great ease they found new fans to extend their fan base to all points in the U.S., and Europe. Listen to their new single playing at radio now, and check out their website, and get to know them, and you will see and hear for yourself.  They are here for the long haul.
Website:         http://allanandashcraft.com
Download the new single:   http://www.wildhorse.co.za or by clicking on the banner below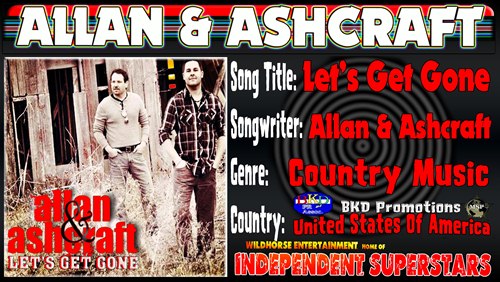 So that takes us to where Allan & Ashcraft will be next week, when they will play the historic Embassy theatre in Ft. Wayne, IN as a part of the show, Down The Country Line, where they will pay tribute to Kenny Chesney.  If you are in the area or close by, buy a ticket and go see the band, and then you will know exactly what I mean.  The information is as follows:
SHOW:
DOWN THE COUNTRY LINE
Saturday, June 16, 2012 at 7PM.
Embassy Theatre-Ft. Wayne, IN
TIME:7PM
FUNDRAISING EVENT:
Embassy Theatre sponsored by General Credit Union
 OTHER ARTISTS:Yes
Marty Martel
Pres., MSP
Pres., BKD Promotions
Pres., R.O.P.E. Intl.
Ph.(615) 822-6713
Fx.(615) 824-3830