Ed Dailey's Home Is Destroyed By Fire
Ed and LaJay Dailey Narrowly Escape Burning Home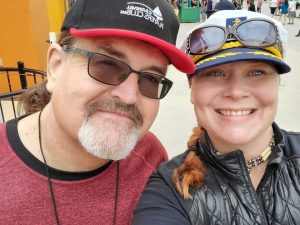 Ed Dailey the popular host of the 'Legends Of Country" show was forced to evacuate his home late yesterday afternoon. With the help of his wife LaJay they managed to evacuate safely while the home was going up in flames. One of their beloved pets unfortunately did not make it and most everything else in their home has been destroyed by the fire. It took seven fire engines and more than 20 firefighters who responded to the scene to put out the fire. While the cause of the fire has not yet been determined, unconfirmed information allegedly suggests that the fire may have started in the kitchen next to an electrical panel. The Fire officials have confirmed that the home is not livable, leaving Ed and LaJay with a whole new problem to contend with. Friends and family are their to support them and fundraisers are in the process of being organized to help.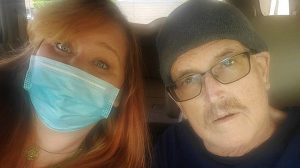 Ed has been fighting a battle that he is bravely trying to win with the help of his Wife LaJay. It is now more than a year ago that Ed was diagnosed with an aggressive form of cancer and has recently announced that he is moving forward with hospice care to make him as comfortable as possible as he continues to fight against this dreaded disease.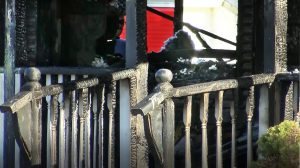 "Ed & I are safe. For those that don't know, our home burned up in a fire this afternoon. Most everything is gone. We barely got out of the house, Dolly our poodle got out with us, but we lost Beebs and my heart hurts so bad for him… I just can't…so much to process right now. I don't have my phone, I can't answer messages, I don't have phone numbers. Where we go from here, we will start to figure out tomorrow.. you all take care" LaJay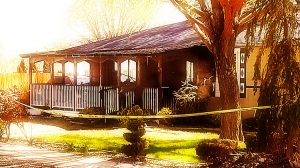 Ed's longtime friends from the popular band "Stompin Ground" will be putting together a benefit fundraiser concert in the very near future to help out their good friend Ed Dailey. They will also have other musicians and bands performing . They started Ed's first fundraiser last night at the Branding iron and continue tonight, all are welcome to come and join them and donate to the cause. These fundraisers will be to help Ed and LaJAy get back on their feet and acquire clothing and all kinds of things they may need.
Ed Dailey's "Legends Of Country" three hour radio show can still be heard at it normal time on Down South Country 24.7 every Sunday. As Ed is not able to do any more new shows due to his Cancer which has affected his vocal chords, all the shows are re edited and remastered from older "Legends Of Country" shows though the years, making them sound like brand new shows.
Video supplied to WHISNews21 by Allen Osborne
The Dailey family is accepting financial donations as they recover from this significant loss. Checks can be mailed to P.O Box 3804, Pasco, WA, 99302. The family is also accepting donations through Numerica Credit Union. In person, ask for the Ed and Lajay Dailey Donation Account. And the family is on CashApp at $EdLajayDailey, and Venmo at @Ed-Dailey-6. The family is not currently seeking help through GoFundMe. Readers should remain weary of online posts and fundraisers claiming to benefit the Dailey family – TRI-CITY HERALD
WHISNews21 will keep updating this page with news on Ed Daily.