Who Still Cares About the Academy Of Country Music?
Real Country Music Has An Army of Radio Stations And DJs Worldwide
The name of this awards show, "The Academy of Country Music"  is absolutely misleading, by insisting on calling it a Country music awards show, millions are fooled into believing it is. I used to move mountains to make sure I don't miss a Country Music Awards Show, it was the highlight of my country music calendar. I could not wait for it to be aired,it was exciting and made me feel proud to be a Country Music fan. So what happened?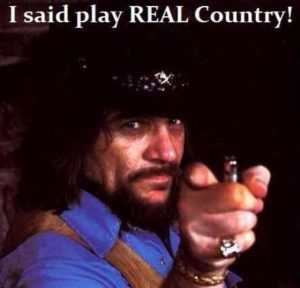 The new world narrative murdered Country Music, they hijacked all the steel guitars, fiddles and amazing country voices like George Jones, Merle Haggard, Alan Jackson, Johnny Cash, Patsy Cline, Loretta Lynn, Lee Ann Womack, Tammy Wynette, Pam Tillis and the list goes on and on. So instead of sticking to Country music and filling the Country artists shoes on the radio, major radio filled their shoes with electric guitars Pop, Rock and Rap vocals accompanied with screeching guitars and who ever and what ever they could find to destroy the real country music that the fans have always been accustomed to.
The new narrative seems about anything that is 'Family orientated must go', seemed to have backfired on the corporates so called Country music stations. Country music fans were luckily saved by the Independent Country music scene which is very much alive on Internet radio worldwide. This I believe is something that the corporate country stations did not expect to happen, so they lost millions of listeners worldwide to Internet Radio.
So after so many years of excitingly waiting for the ACM Awards to air, I stopped caring about their fake Country awards show. The fact is I have hundreds of Independent Country music stars to choose from on thousands of available Country Internet radio stations. These Internet radio station understand what real country music fans want to hear, so they mostly play artists who sound better than any of the major stars anyway.
WHISNews21