Legends Of County DJ 'Ed Dailey' Cancer Update
Ed Dailey Will Celebrate 25 years Of Legends Of Country This October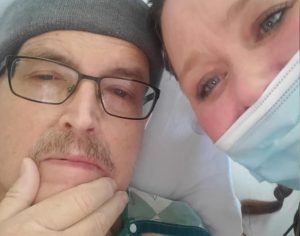 For the past six months, Ed has been dealing with one of the biggest challenges of his life. Back in January Ed's pet scan showed stage 4 Non-Hodgins Lymphoma cancer. The cancer had spread all thru his body, shoulders, spine with almost all of his lymph nodes also affected. The Doctor said, with altogether 30 cancer hot spots in his body, that he was lucky he came to see her when he did. If he waited any longer he would have died within two or three months.
With all that said Ed is convinced that due to all the thousands of prayers by friends family and listeners he would not have made it this far. Ed is now in now in his 5th month and still fighting and never giving up.
From the moment the show started, Ed Dailey and Legends of Country have allowed many listeners to remember the old days of radio. The music, conversations with listeners, artist interviews, and the fact that all the music is by request, made the show one of a kind and brought back memories of the Country Radio personalities of days gone by – KORD102.7 FM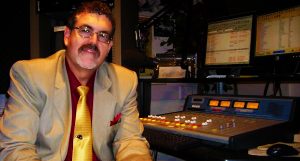 Legends Of Country has been kept alive by an anonymous friend of Ed's. Fighting the dreaded Cancer made it almost impossible for Ed to record a new program every week. According to Ed, his friend has taken some new audio and some old archived material from previous shows over the past few years and remastered and edited them. He wanted the shows to sound as up-to-date as possible, making every remastered show different from the original ones aired.
Here is an update from LaJay Ed's wife who has stood by Ed through all of this. It is wonderful to know that she is there for Ed, in a time that no one wants to be alone. Thank goodness everyone knows that she also needs prayers to gather the strength to be strong for Ed in his time of need. With all the prayers coming in, Ed's fans are thankful that LaJay has devoted herself to keeping Ed in good spirits and making sure he knows he is loved and appreciated by all.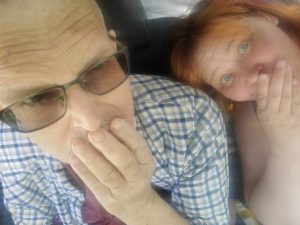 LaJay Good Morning to all: I have been getting messages from those wondering how Ed Dailey is doing and it occurred to me that I had better update to ease the hearts and calm the imaginations.. After his last treatment, we had a really good 5 days or so and then a bit of a crash. Numbers dropped, appetite decreased, and some major fatigue and weakness. All he did was sleep for 4 days or so.. but now he seems to be slowly picking back up again. We go in today for another lab draw and are hoping his blood counts are improving. We still don't have an appointment for the PET scan to tell us that the Cancer is gone, hopefully, today we can find out when that will be. He is wanting to do a Facebook live soon but just hasn't had the energy to do so. When he is ready he will. What he has gone through has been traumatic. Cancer as well as the treatment just sucks everything out of you especially your vitality and your energy. It is going to take some time to heal, it is going to take some time to recover, and it is going to take some time to figure out where we go from here… Life just looks so different right now. Ed looks different right now and his outlook has definitely changed… If we don't post about things it doesn't mean that something is wrong, it's more that nothing has really changed since the last update….this is a slow ongoing process. Thank You All for Your continued prayers, you have helped us so much more than you realize and we Love You all. God Bless you in abundance ~ LaJay D. [Facebook June 8, 2021]
"Thanks KORD and all the radio stations for continuing to air my program during my illness. I will be back!" Ed Dailey
– WHISNews21 (for any updates please visit Ed or LaJay's Facebook pages)