Charlie Ray: Can A Songwriter Really Make Money?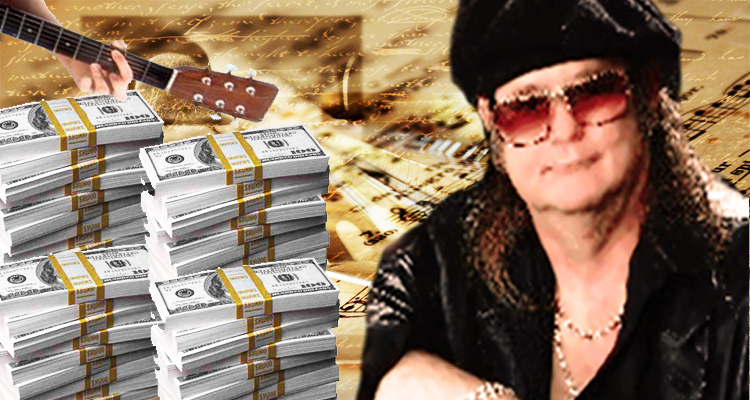 Can A Songwriter Really Make Money?
The music industry news article below provides an insight to the amount of money being made by successful songwriters. The news article states Bug Music, Inc an independent music publisher has been issued a line of credit in the amount of two hundred million dollars and can raise the credit line to two hundred fifty million dollars, if needed.
In today's credit market, large banks do not issue loans in those amounts without doing in depth research. Clearly, they believe there are vast sums of money to be made in the music publishing business. Music publishers normally receive 50% of royalties earned by the songs in their catalog. The other 50% goes to the writers of the songs earning those royalties.
Read the news article and answer the question. "Can people really make money writing songs?" After you've answered that question, ask yourself if you have enough talent to get a slice of that huge pie. But, talent alone isn't enough. The world is full of highly talented losers. Talent is only a key which unlocks the door. Persistence and determination are required to push it open. Success is not easily acquired, in anything. The larger the reward the more persistence and determination will be required to attain it.
Successful songwriters are earning tens of millions of dollars. Please notice, I did not say talented songwriters. I choose my words carefully, just as you do when writing a song. Most talented people give up and quit. They make excuses. They accept defeat. Successful people have all three. They have talent, persistence, and determination.
Bug Music Secures New $200 Million Credit Facility Led By JP Morgan

Bug Music, Inc., one of the world's largest independent music publishers, has secured a new $200,000,000 credit facility, which can be increased to $250,000,000. The facility, priced at the London interbank offered rate (Libor) plus 2.50%, was led by investment bank JP Morgan, it was announced today by Bug Music CEO John Rudolph.
"Our sound business fundamentals and practices continue to be rewarded as reflected by the facility size and attractive rate, in spite of a very difficult credit market. The significant upsizing of our credit facility will enable Bug Music to continue to have the financial resources to pursue acquisition opportunities and will enable us to continue to grow the company effectively," stated Rudolph.
Rudolph added, "Jason Somerville and the JP Morgan's team in the Entertainment Industries Group are a great partner and have again demonstrated their ability to deliver. In the past two years, our competitors were often overly aggressive in their M&A activities whereas we were viewed as conservative. Now this discipline is paying off and is evidenced by JP Morgan and eight other sponsor banks joining the facility. Bug Music is a rapidly growing, highly profitable publisher with great prospects for continued growth."
Thomas McGrath, Bug Music's Chairman, noted, "Bug Music continues to show "best in class" management and profitable growth through its M&A activity and its creative collaborations with its valued writers. With a music library of more than 250,000 copyrights, and offices now in seven cities across the US and Europe, Bug Music has emerged as the largest, most important independent music publisher dedicated to building a business for the long-term. We are excited to be a part of this great growth story in music publishing and look forward to continuing our long-term partnership."
Bug Music's recent activity has begun to redefine the nature of the traditional publishing company, by creating unique and innovative deals that allow for more creative collaboration beyond administration. The company's most recent deals have included the signing of Kara DioGuardi, American Idol's newest judge and one of the industry's hottest and most sought-after songwriter and producer; the acquisition of DioGuardi's vast catalog of hits by such artists as Christina Aguilera, Jonas Brothers, and Celine Dion; an equity stake and partnership agreement with Arthouse Entertainment; the acquisition of music production leader Selectracks; and the acquisition of Iggy Pop's catalog.