Country Music Songwriter Doris E. Hays Inducted into S.African Independent Superstars Hall Of fame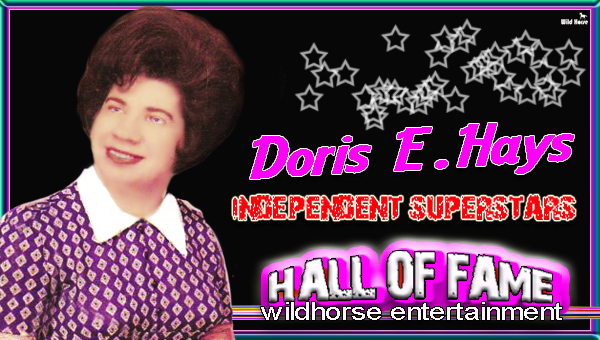 Country Music Songwriter Doris E. Hays Inducted into Independent Superstars Hall Of fame
Doris E. Hays has been inducted into the Independent Superstars Songwriters Hall of Fame. Frans Maritz (Wildhorse Entertainment) signed the official certificate placing Doris into this prestigious organization located in South Africa.  Doris has the distinct honor of being inducted into IDSS Hall of Fame for her life-time contribution to the Music Industry. Doris is seen in the picture below with the award confirming her induction into the HALL OF FAME. "I am overwhelmed with joy receiving this award. I appreciate all you(Keith) and Frans do for me, God bless." Independent Superstars Hall Of Fame Member, Doris E. Hays

Biography of Doris E. Hays
I was born on April 21, 1938, in Peoria, Illinois. My parents are Francis A.  and Sarah F. Emrick. I am currently married to Arthur L. Hays. I  have a daughter, Debra R. Brown, from a former marriage.
My Education is as follows: Earned GED in August 19, 1968. I have a diploma from the Long Ridge Writing Group for their Creative Writing Class, Also a diploma from the Petree Bible College.
I have been writing short stories since 1992.  Published one story that appeared in the Sept 98 edition of Fate Magazine.
I started writing song lyrics in 2008. Since then have written the lyrics to over 400 songs and have 12 albums and 2 audio books.
I have two trophies from Texas Music Assoc. for Songwriter of the year in 2009 for both country and gospel. In July 2013 earned a plague from the Independent Superstars Songwriters Hall of Fame.
DORIS E. HAYS HALL OF FAME AWARD