Marty Martel Prayer Line For Tuesday April 30
If you have a prayer or a thought that you want to mention here or send to someone who you believe is deserving please use my column to reach special people who would go out of their way to say a special prayer on your behalf for that someone you care about – Marty Martel
.WHISNews21 Prayer Line and thoughts for Tuesday April 30, By Marty Martel.
.
Just want each of you to know that I did complete my procedure this morning and I thank you for your prayers, as the procedure was faster than expected, and I ask you to keep me in your prayers as I wait for the results.  I will let each of you know.  God Bless All of You.
I will not be issuing any press releases tomorrow or Thursday out of respect, and in honor of the passing of my friend George Jones, but I will send out my prayer line.
I ask you to keep in your thoughts and prayers my dearest friend Jerri Mott as she will undergo surgery tomorrow in one of America's great clinics.  Her surgery will be in the morning and I know that with our prayer lines that are worldwide, there is no way that our Blessed Lord can help but hear us and touch the surgeon's with his hands to allow them to make Jerri's surgery complete and successful, and that she will have a speedy recovery.  Thank you.  Also pray for her hubby Clarence as he will be with her to help her through this important surgery – Marty
Once again I will ask you to put one of my dear friends on the Prayer Line. His name is Len Wilkins and he is in a wheel chair and will never get out. He was injured by a falling limb when we had our ice storm and he was paralyzed from the waist down. He drives and does about everything but he is having problems. I know he is very religious and loves the Lord so if you would put him on it?  I would appreciate it. Thanks Cliff or  Red Also I will say one for you.
Marty, Please ad my sister "Wanda Austin" to the prayer list.  She was admitted t o the hospital with kidney disease in the final stages.  Doctors told her she will either do dialysis or go home and call hospice.  She has had so many health problems but is a real trooper, she is my rock and has such strong faith.  When I call her to check on her she always lifts me up. Praying for God's will in this situation – Jeannette Davis
The following is George Jones obituary written into today's Tennessean (4.30/13)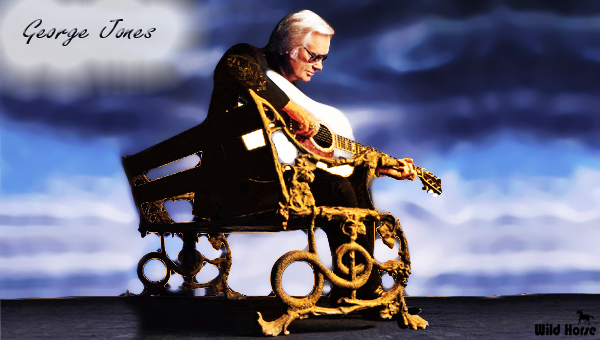 JONES, George Glenn Age 81, passed away on Friday, the Twenty Sixth of April in Nashville. Mr. Jones was born in Saratoga, TX, son of the late George Washington and Clara Patterson Jones. Jones is survived by his loving wife of 30 years, Nancy Jones; his sister, Helen Scroggins; and by his children, grandchildren, nieces and nephews.
A Celebration of Mr. Jones' Life will be at Ten O'clock in the morning on Thursday, the Second of May at the Grand Ole Opry House. Mr. Jones will be placed in Woodlawn Memorial Park. In honoring the Jones' Family request, those attending are asked to dress business casual.
In 1955, his "Why Baby Why" became his first Top 10 country single, peaking at number four and beginning a remarkable commercial string: Jones would ultimately record more than 160 charting singles, more than any other artist in any format in the history of popular music.
Thru his distinguished music career, he was asked to join the Grand Ole Opry, inducted into the Country Music Hall Of Fame in 1992, and collected the nation's Highest Arts Award, The Kennedy Center Honors for his lifetime achievements in 2008. Jones won the CMA's top male vocalist award in 1980 and 1981. He also earned a Grammy for best male country vocal performance.
Those serving as Active Pallbearers: Bobby Birkhead, Brittany Allyn, Ricky Land, Scott Ulmer, Van Coffey, Vaughan Reed and Walter Ferguson. Those named as Honorary Pallbearers: Billy Contreras, Billy Sherrill, Debbie Doebler, Debra McCloud, Evelyn Shriver, Garth Brooks, Gary Doebler, President George W. Bush, George Lunn, Greg McGill, Harmon Smith, Herb Kinman, Jeremy Westby, Jimmy Dickens, Jimmy Owen, Jimmy Wilson, Kirk Hohimer, Kirk Webster, Mackie Pettus, Pat Boone, Pete Fisher, Reggie Mac, Sharma Reed, Steve Buchanan, Susan Nadler and Members of the Grand Ole Opry.
In lieu of customary floral tributes, the Jones Family respectfully request that memorials be made to The Opry Trust Fund, 2804 Opryland Drive, Nashville, TN 37214; or to The Country Music Hall of Fame and Museum, 22 Fifth Avenue S., Nashville, TN 37203.
ATTENTION HANK/COUNTRY MUSIC FANS
Robert Ackerman
Palmer, Alaska
Braxton Schuffert, original member of The Drifting Cowboys, dies at 97
Braxton Schuffert, pictured in 2011, was one of the original Drifting Cowboys who performed with Hank Williams. / Advertiser file
Braxton Schuffert, an original member of country music legend Hank Williams' band, The Drifting Cowboys, died Friday night in his hospital following an extended illness. He was 97.
From: www.montgomeryadvertiser.com
.
 If you have anyone you would like to send a prayer out to please mail them to
for inclusion in to WHISNews21 weekly prayer line initiated by Marty Martel
in the interest of goodwill to all in need of a little help by the way of a prayer