Judy's Notes: From Singer, Songwriter, Judy Welden

FRIENDS WITH  NOTEWORTHY NEWS FROM JUDY WELDEN
.
Frans & Cathy  Maritz:  Owner's of WHIS NEWS 21, Cathy &  Frans, from S. Africa are two of the hardest workers  I've ever known.  They have Wildhorse Entertainment and have been in business  for just over a year. They've been wonderful for my career (made the video for  LET'S MAKE  AMERICA GREAT AGAIN, use most of my newsletter in their  newspaper and so much more).
I've just learned that in their first year they've  had 100,000 + visitors to their site from 170+ countries and over 1667 posts & stories by themselves and others.  I'm very impressed by all this; had no  idea! It really shouldn't surprise me since I know how hard they work and they  put their hearts and souls in all they do.
I, for one am very grateful for all  they've done for me and so many Independent aritsts, songwriters and promoters,  etc. and also happy to read the varied stories and posts.  I hope you'll take  the time to visit their great site soon.  www.whisnews21.com   –    whisnews21@aol.com
.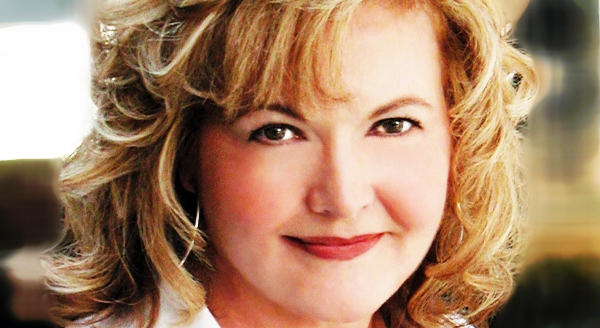 Cheryl K.  Warner:    From Nashville, TN, I'm  pleased to write that my friend, Cheryl K's great recording  of THE  AUCTION has gone viral at  youtube.com!
Produced by Frans Maritz of Wildhorse Entertainment, it has over 2  million views.  It portrays the emotional imagery of a daughter observing the  auction of her father's farm, her life-long home, filled with many memories.
It  is her hope to bring a renewed appreciation for the important work that farmers  do, honoring them and asking for better understanding and help when they are in  a time of need. Most people take for granted the food that they eat every day,  never stopping to give thanks to the farmer who makes sure that the food they  produce finds its' way to yours' and my table.
By the time you have listened to  this emotional and well written song, sung beautifully by Cheryl K., another  farmer somewhere will have lost his farm and someone, somewhere will go without  food tonight. Click to view video – cherylkwarner@tds.net
.
Ronda  Rich: From Clarmont, GA, my writer friend Ronda  Rich, who has columns in many newspapers in the southeast  (Dixie Divas), numerous self-help books, a weekly newsletter  which I love to read, also has a novel, "The Town That Came 'A  Courting" that is going to be made into a  movie this summer. I own  this great book along with 3 other titles and I recommend them highly.
I need  to mention that Ronda is also a very entertaining  speaker as well and she is  recording a DVD at Pearce Auditorium (@ Brenau University where  she graduated college) on May 14th @ 6:30 pm.  She requested that I invite some friends.  I've already invited a few to sit  with me.  I hope to get there at 6 PM.
I've heard Ronda speak before and I  know it will be very  special. To receive weekly newsletter: southswomen@bellsouth.net  www.southernallure.com
.
Doris E.  Hays:   From Peoria, IL, writer friend, Doris is a prolific songwriter whose last CD with Keith Bradford called: Biography of a Song, Volume 2. has been doing very  well.  She now has a  new song out titled AMERICA NEEDS A  MIRACLE. It surely does and this special song is getting  airply on the Likileakes Show at WHIS NEWS 21.   Email Doris: starpath@centurytel.net
Stephen  Bailey: From Gainesville,  FL, another prolific writer friend, Stephen, has a new song  titeld MODERN DAY COWBOY. It is catchy and well-written and surely will be  getting lot of airpay.  bettlebailey49@gmail.com
Ron  Butko:  Friend and former FL producer,  Ron lives in Kansas.  He  is now promoting a unique, young  singer, Kaitlyn  Nicole, who has some great songs that he plays all the  instruments,  produces and mixes.    I'm sure you'll find her as talented as I do :http://www.reverbnation.com/kaitlynnicole  Email Ron:   robut60@hotmail.com
Mike  Johnson:  From TN,  friend  Mike sent me a PDF Book on a Disc: "I Just  Wanted To Be A Songwriter, a Mike Johnson Music Anthology". This is just amazing. He included all his shows, PR, CD  covers with songs for his entire career. It took him 6 months but was well worth  it. There was even some PR about me as we were both promoted by Ed King early in our careers. In  the package he also included 2 CDs that each had 2 songs. One was 2 songs by  Mike: "LIVIN' LOST LOVE ON THE  JUKEBOX AGAIN" &"THE HEARTACHES ARE  CALLIN' ". The second CD was by a  young artist Mike produces & who sings his songs, James  Adelsberger. James' (who plays all  the music) 2 songs are: BACK HOME AGAIN & THE HOLY RIVER. Wishing you lots of success with  these projects, Mike! BlackYodelNo1@aol.com
.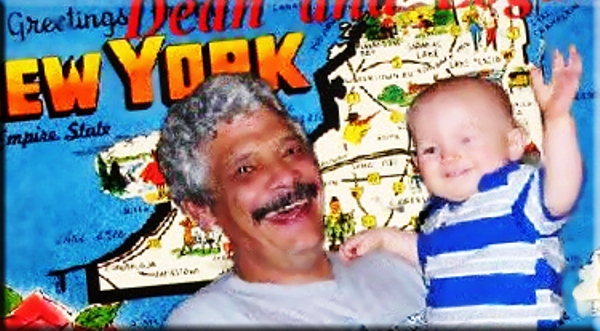 DJ  Dean Wilt: From NY, friend & DJ Dean, who owns Country Gold  Jukebox (aPalTalk.com online radio show), is known for his recitations and  his current one THE PRICE OF INNOCENCE is getting lots of  airplay worldwide.
He has a follow up song titled BULLIED. Dean's LITTLE PINK  RIBBON is still doing well and enabled Dean to be  given a HALL OF FAME award  by GCR (Great Country Radio) & Mike  Stevenson. 
If you  have news you'd like to be included in the next issue of this  newsletter,
please let me know as soon as you can
Thank you So Much

Judy Welden