WHISNews21: Some Music History for April 7, 2013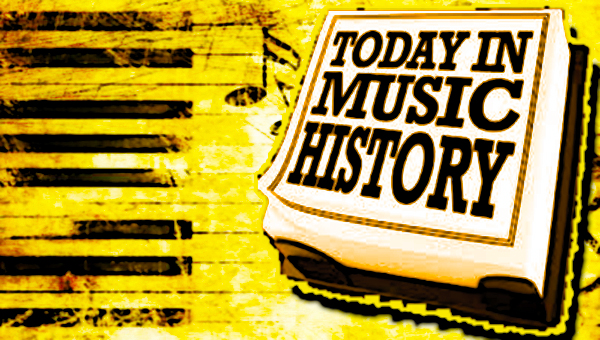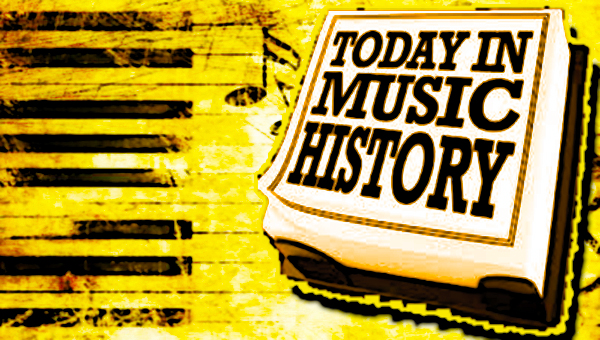 Music History for April 7, 2013
Things you may want to know and things you may want to forget, you make the call
.
1763 – Composer Domenico Dragonetti was born.
1949 – The musical "South Pacific" by Rogers and Hammerstein debuted on Broadway.
1956 – "Rock 'n Roll Dance Party" premiered on the CBS Radio Network.
1967 – Sonny & Cher's movie "Good Times" debuted in Chicago, IL.
1975 – Beverly Sills made her debut at the Metropolitan Opera in Gioacchino Rossini's "Siege of Corinth."<!y2000>
1981 – Bruce Springsteen and the E Street Band started their first European tour in Hamburg, Germany.
Bruce Springsteen Merchandise
1985 – Prince ended his 32-city tour in Miami, FL, and said that he was withdrawing from live performances for "an indeterminate number of years." He later returned to live performing.<!v>
1985 – Wham! became the first Western act to play in China.
1990 – At Farm Aid IV, Elton John performed "Candle in the Wind" for Ryan White. White, a young boy with AIDS, died later the same day.<!v-had it wrong>
1995 – Airport police seized a loaded pistol from Eddie Van Halen's carry-on luggage. No charges were filed.
Van Halen apparel and gear
1997 – Oasis singer Liam Gallagher and actress Patsy Kensit were married.
1997 – An Amsterdam university began offering a course entitled "Madonna 101."<!v>
Madonna Merchandise
1998 – Carlos Vega died of a self-inflicted gunshot.
1998 – George Michael was arrested in a public restroom in Beverly Hills for lewd conduct. He was sentenced to community service for the incident.
1998 – Mary Bono, the widow of Sonny Bono, won a special election to serve out the remainder of her husband's congressional term.
2000 – Michael Abram attended a hearing for his attempt to murder George Harrison and his wife Olivia on December 30, 1999. Abram was ordered to appear for trial, but a date was not set.
2004 – It was announced that Polar Studios, in Stockholm, would close in May due to high rent.
On This Day. Com