WCTR Christmas Time Radio on air for You Christmas
WCTR Christmas Time Radio Broadcasting All Year Long
Wildhorse Entertainments Christmas Time Radio broadcast's
24 hours a day 365 Days a Year for as long as Forever Is
Soon it will be Christmas Eve, followed by Christmas Day and then it's over and everyone looks forward to a new year. Then without fail a few days later everyone starts packing Christmas away for the next year and carries on with their normal day-to-day routines, forgetting about the joy that Christmas brings to the world. That's where WCTR Wildhorse Christmas Time Radio takes over with the compliments of AirplayExpress.
Christmas Time Radio wants to remember Christmas and wants to keep your Christmas wishes alive, by airing your Christmas wish year after year after year. We want to make sure that when you wish your wife husband, daughter, son, brother, sister, mother, father, grandmother, grandfather, grandson, granddaughter, sister or brother-in-law, friends, fans or even your favorite dog, cat or horse a Merry Christmas, that your wishes will play every Christmas for as long as forever is.
WCTR Wildhorse Christmas Time Radio add's Christmas music from Independent artists featured on AirplayExpress with a small pinch of major artists,  short Christmas stories, poems and everything that is Christmas. Once we add anything, be it your music, your Christmas wishes, your stories we will never remove it from WCTR it will play randomly for as long as forever is. Once your wish or music is added you can be assured that with or without you for all the Christmas' to come, your wish and your music will be broadcast worldwide on WCTR Wildhorse Christmas Time Radio.
All Christmas Wishes Are Free On WCTR Wildhorse Christmas Time Radio
We offer various special Christmas Jingles to all, most being free with the exception of the Worldwide Radio Promotions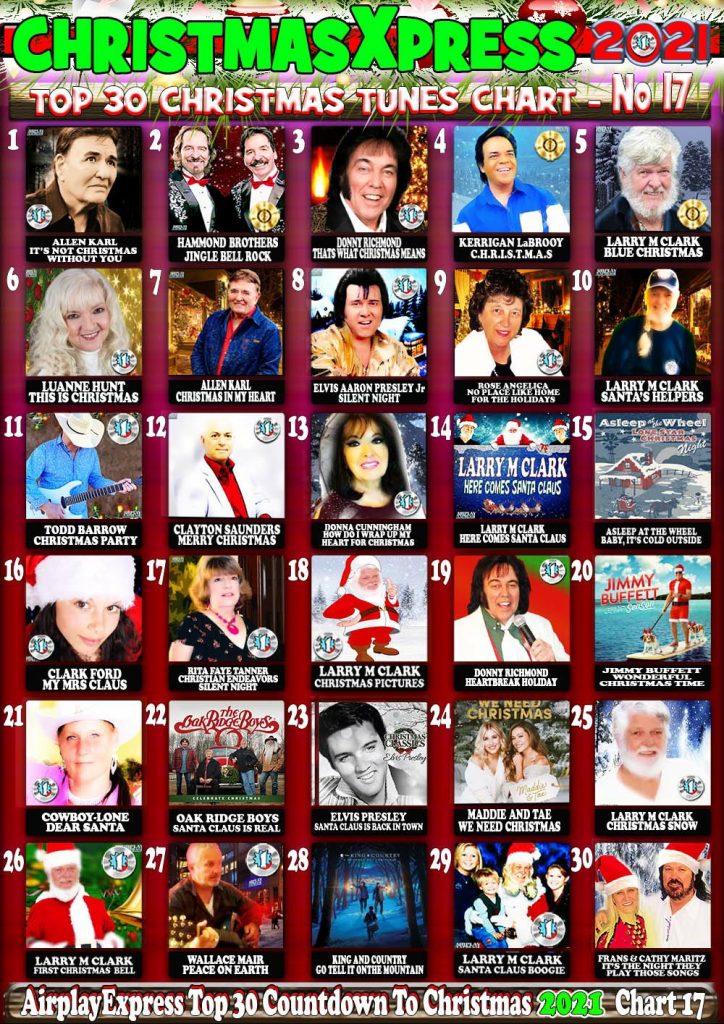 1. Add your personal Christmas wishes on WCTR to be aired for as long as forever is, you need to send an audio clip of your Christmas wish and we will master it for free and add it to our forever playlist, for future generations to listen too. So make your wish count you can mention everyone that you care for, if your wish is way too long we may have to edit it but will never do that unless we really have to.
2. Keep adding music and wishes on WCTR and keep WCTR on air 24 hours a day 365 days a year, so that whenever you feel you are missing Christmas too much you can tune in to WCTR Wildhorse Christmas Time Radio.
3. If you are an artist and want to add your Christmas song to WCTR  all you need to do to qualify is have one of your songs featured on our Christmas Heroes Radio Promotion compilations, and your song will be played for as long as forever is on WCTR. We guarantee that your song will play at least once a day 365 days a year forever and will never be removed from the playlist.
4. We will forever respect the spirit of Christmas and what it stands for, and will also forever honor the Heroes who support WCTR Wildhorse Christmas Time Radio.
We also post all new Christmas Releases on Facebook at this link  WCTR Wildhorse Christmas Time Radio we hope that you would go there and talk Christmas with all Christmas-loving people. There may be more to mention here so during the course of my lifetime I will be adding more and more news and information to the WCTR articles on WHISNews21.
WCTR Wildhorse Christmas Time Radio Brought To You Forever and a day by Wildhorse Entertainment as a Free Promotion for all AirplayExpress Artists