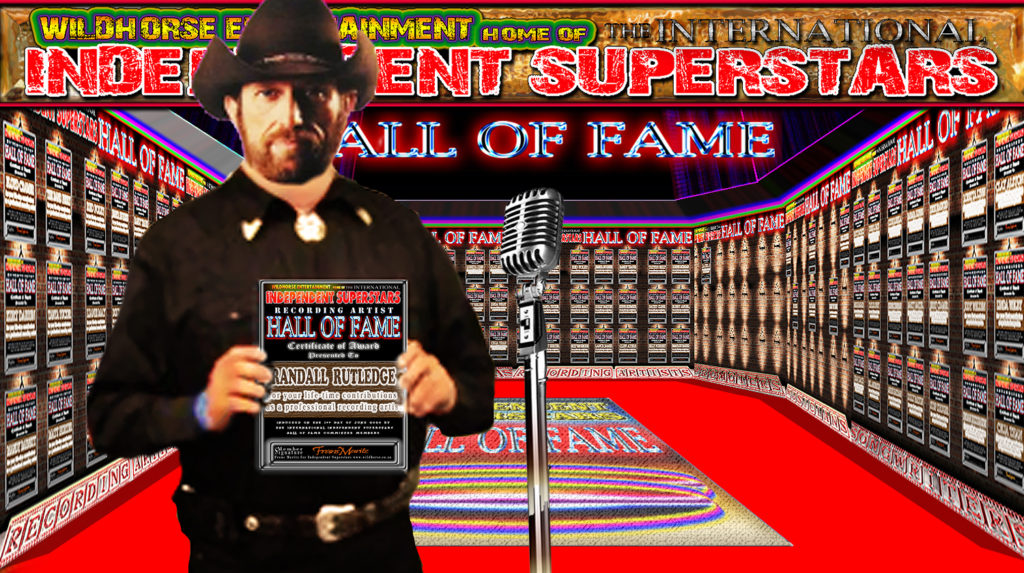 "Randall Rutledge" Inducted Into IDSS Hall of Fame 2020
Singer, Songwriter, Actor, Producer and Radio Personality
Randall Rutledge has been inducted into the Independent Superstars "Recording Artists" Hall of Fame. Frans Maritz (Wildhorse Entertainment) signed the official certificate placing Randall into this prestigious organization located in South Africa. Randall has the distinct honor of being inducted into the IDSS Hall of Fame for his lifetime contribution to the Independent Music Industry as a Recording Artist. Randall is seen holding his award below in the animated Hall Of Fame, confirming his induction into the HALL OF FAME. " This is the greatest honor that I have ever received, I've won awards for my music but this is the greatest of them all to be inducted with my peers and some of the greatest country music legends of all time it doesn't get any better for me I'm happy to have a place in the IDSS Recording Artist Hall of Fame, thank you so much "–Randall Rutledge 

Biography of Randall Rutledge  
I was born August 23, 1961, in Calhoun, Georgia a small farm town situated in the mountains 70 miles northwest of Atlanta. My interest in show business started in 1967 when a movie was being shot in my town Calhoun at New Echota (a Cherokee Indian museum). The Movie was entitled "The Trail of Tears" starring Johnny Cash, a real thrill for me at six years old, I also developed an intense interest in country music as well as rock and roll from the '50s. My musical influences that made me even more interested in show business were Elvis Presley, Johnny Horton, Merle Haggard, Johnny Cash, Hank Williams Sr. And Jr., Marty Robbins, as well as many of today's current recording artists, such as fellow Georgians Alan Jackson and Travis Tritt, just to mention a few. My favorite actors are Burt Reynolds, Clint Eastwood, John Wayne, Chuck Norris but I also admire several actor's works which has lead to my desire to also be an actor.
I enlisted in the United States Marine Corps on December 5, 1978, with two tours of overseas duty under my belt, a career in the military was out of the question. So at the completion of my tour of duty with the Marines, it was off to Hollywood on January 22, 1982. After about a year, I started picking up extra work in major motion pictures such as Scarface, Karate Kid, Rhinestone, as well as TV shows, commercials, music videos, etc.
Between 1987 and 1994 I traveled from Las Vegas to Nashville and back to Los Angeles exploring all phases of the entertainment industry from acting, screenwriting, songwriting, producing etc. I have performed in talent shows in the following country and western clubs: The Palomino (Now Closed), D.J. Ranch in Long Beach, California, and the Cowboy Palace in Chatsworth, California. From 1983 to 1985 I served as an assistant casting director with Casting Unlimited in Hollywood. In 1987 I had my own morning wake-up show where I impersonated various character and celebrity voices such as Mickey Mouse, Clint Eastwood, Jimmy Stewart, Yogi Bear as well as various others on W.Q.M.T. an FM radio station in Dalton, Georgia. Also from January to February 1995 I wrote, produced, and hosted 6 one half-hour entertainment variety shows entitled Showbiz Highlights on cable channel 10 W.E.B.S., Calhoun, Georgia. Shortly after The 6th show of "Showbiz Highlights" I decided to relocate back to Hollywood in pursuit of an acting and screenwriting career. I've written 5 screenplays "West Bound 18 Wheeler", "The Idol", "Kung Fu Shoes", "Bad to the Bone", and "Beaver Moon" as well as a TV series concept entitled "Bright Light City"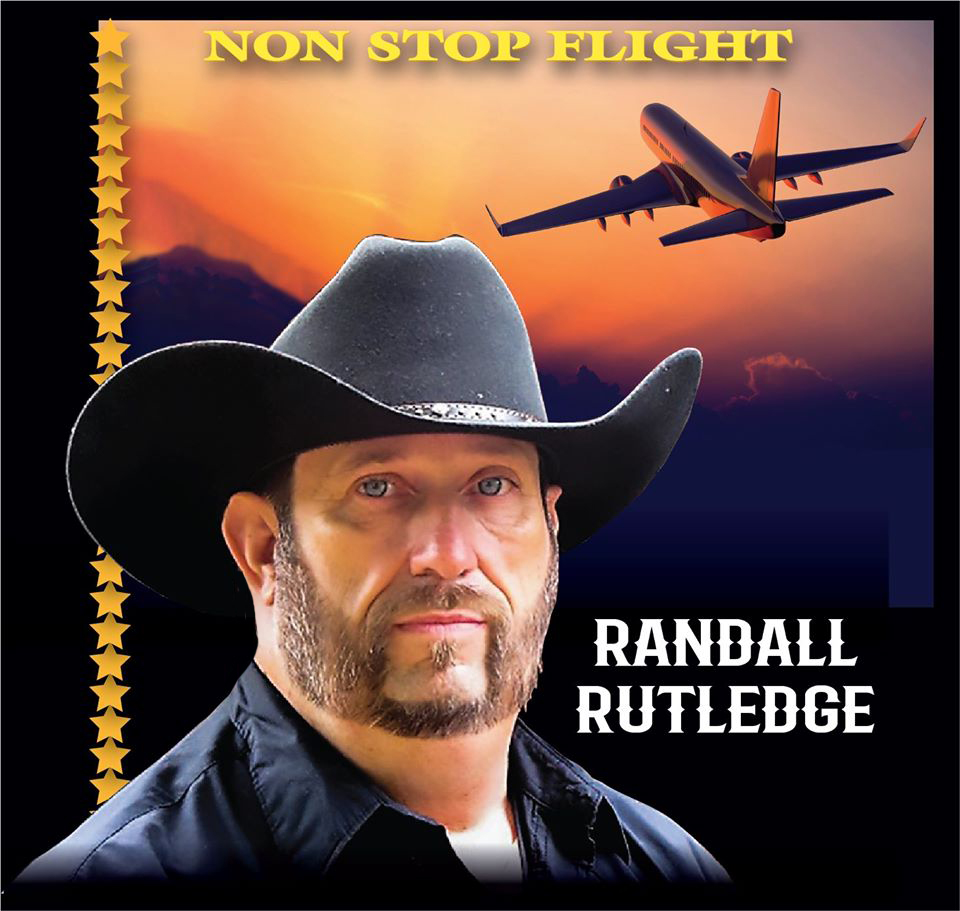 I also produced a TV pilot that is a musical variety show entitled "The Street Singers" the pilot was written and directed by 7 time Emmy award winner David E. Durston (Who Passed away May 2010) and Co-Produced with Jack Damon formerly the character Doctor Brown from the soap General Hospital. "The Street Singers" was awarded the Silver Award at the Philadelphia International Film Festival / International Association of Motion Picture and Television Producers Inc. I also hosted my own TV show in Las Vegas on K.Y.R.K. TV Channel 35 entitled "Las Vegas Singers Roundup" of which I was also the creator of the show, and at the same time created and hosted my own radio show in Las Vegas on K.L.A.V. 1230 AM entitled "Let's Talk Country Music". I have also written over 30 country songs 5 of which I produced and recorded in Nashville on my album with the same title as the title track "Non Stop Flight" and have also written a book entitled "From Movie City to Music City USA" (My Journey Through Showbiz and How it Works.), and am currently working on a new book a western novel historical fiction blended with historical fact for the time set in 1858.
RANDALL RUTLEDGE HALL OF FAME AWARD