T.Jae & Elizabeth at #1 on AirplayExpress Top 20 Chart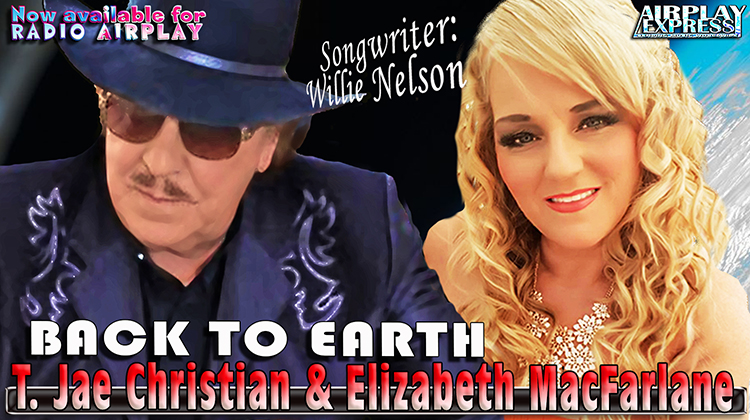 AirplayExpress Top 20 Airplay Chart for June Week 26
Available On WHISNews21 With T.Jae Christian & Elizabeth MacFarlane At #1

This weeks Top 20 see's Independent Superstars, Singer and Songwriters from the USA and Scotland
T.Jae Christian & Elizabeth MacFarlane 
at the Top of the AirplayExpress chart for the first time, with their latest #1 hit ,"Back To Earth"
.
This weeks really good news for the AirplayExpress Chart show is that radio stations are downloading the radio show and airing on their radio stations worldwide. Unfortunately not all stations are giving us the feedback we need to publish their names but luckily some do. This week the AirplayExpress Chart show will be aired on the following radio stations: 
The Nashville Broadcasting Radio Network NBRN.FM, Down South Country Stereo 24.7 and Freedom Radio
Please note the songs below are not linked to the downloads as these songs can only be downloaded by AirplayExpress members being Disc Jockey's, Radio Station, Promoters, Artists, Recording Companies or fans who have permission from their Idols.
You are invited go to the AirplayExpress  web site and register as a member and add your profile free for now as the window for that will close June 30th, 2016. AirplayExpress delivering Your Music Worldwide.
Please note that as of July 1, 2016 you will need your password to access AirplayExpress so register now and make sure you have your password  for the day that you will need it.