March IFCO Tri Son News Jam Packed With News

Tri-Son News Biggest Little News Sheet In Country Music (Since 1963)
Loudilla and Kay Johnson • May 2013 Issue'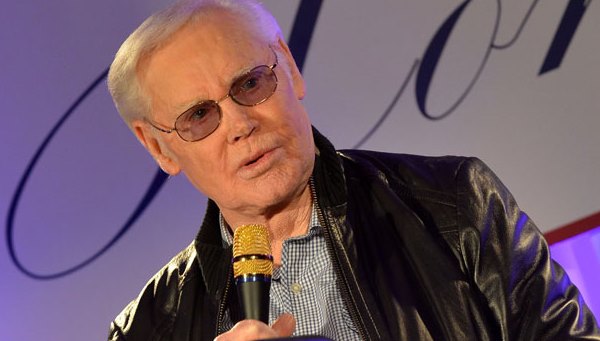 George Jones' final Nashville concert event, set for November 22nd at the Bridgestone Arena will continue as planned with one change…the show will now become a Tribute to George Jones.  "Everyone has been asking if we will still do the show," says Nancy Jones. "I have asked Garth, Kid Rock, Travis Tritt, The Oak Ridge Boys, Montgomery Gentry, Sam Moore, Charlie Daniels, Jamey Johnson and others and they all said 'yes, I am still going to do it' so with all the artists still planning on coming, we are going to honor George one final time." 
Tickets for the Nashville finale were SOLD OUT previously. Please check with Ticketmaster for any tickets that may come available. At this time, the process to re-confirm is underway. A list of all confirmed talent will be available at georgejones.com.
The National Music Publishers' Association (NMPA) has announced that Toby Keith will receive NMPA's 2013 Songwriter Icon Award  and U.S. Congressman Ted Deutch will receive the 2013 President's Award. Both awards will be presented at NMPA's Annual Meeting in New York City on June 12. "The NMPA is pleased to recognize Toby Keith and U.S. Rep.Ted Deutch for their contributions to songwriting, music publishing and creator's rights," said NMPA President and CEO David Israelite. "Toby Keith's talent as a singer/songwriter is remarkable, but his dedication to fans, his work with the USO, and his commitment to music and songwriting as a craft has greatly influenced the industry. Congressman Deutch's ability to tackle complex issues with an open mind has made him a powerful advocate for the rights of artists," continued Israelite. "I look forward to honoring them both in front of our full membership."
.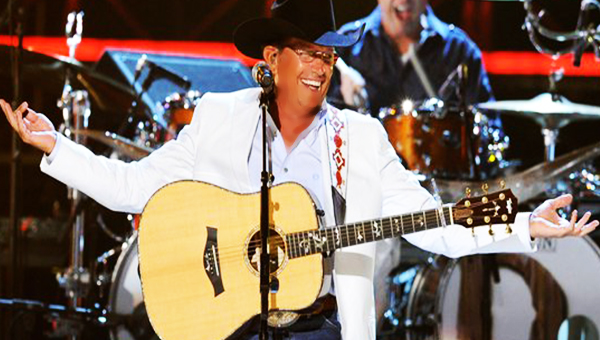 George Strait
will release his highly anticipated 40th studio album,
Love Is Everything
May 14 on
MCA Nashville
. Strait rejoined
Tony Brown
to co-produce the album, which features 13 new tracks, including the lead single
"Give It All We Got Tonight."
Strait co-wrote three songs alongside his son Bubba Strait and legendary songwriter Dean Dillon on the album including "That's What Breaking Hearts Do," "The Night Is Young," and "I Believe," in addition to a self-penned track "I Just Can't Go On Dying Like This."
.
Taylor Swift, who is spending her summer headlining sold-out stadiums and arenas in North America has announced she is taking the tour to Australia and New Zealand later this year. Swift will perform stadium shows in Sydney, Melbourne, Brisbane and Perth, as well as an arena date in Auckland. Notably, Taylor Swift will be the first solo female artist in twenty years to undertake a national stadium tour of Australia, the last being Madonna's Girlie Show tour in 1993.
.
News Briefs:
Shania Twain 
has added 22 new show dates this fall to round out the first year of her two-year
Caesars Palace
residency. She sold out her first 24 performances of
Shania: Still the One
. Tickets are on sale now for another 12  shows scheduled between mid-October and mid-December.
••• The Bellamy Brothers
, who have concerts in Switzerland, Germany, Denmark and Norway in June and July, will return to South Africa for concerts in Dec. 2013.
••• ABC
Television has announced renewals and cancellations for next season. Devoted 
Nashville
 fans are cheering that  the Music City-based drama will return. On the other hands, devoted
Reba
fans are not happy that her 
Malibu Country
 has been canceled.
••• Marty Stuart's
annual 
Late Night Jam
on June 5 will present Stuart and his
Fabulous Superlatives, Connie Smith & The Sundowners, The Oak Ridge Boys, Bobby Bare 
with 
Brandy Clark
, and a few surprises. The Jam will benefit
MusiCares
and
CMA's Keep The Music Playing.
Tickets
:
ryman.com
. 
••• APA  Nashville
 has signed 
Phil Vassar
 to its talent roster.
•••
Collin Raye
will perform on the
Grand Ole Opry
May 14.
•••
The new
LeAnn Rimes
album, 
Spitfire
, is due June 4 on
Curb Records
.
••• Little Big Town
 was recently announced as a nominee for a
Daytime Emmy Award
for
Outstanding Original Song "Good Afternoon"
for
Good Afternoon America
on
ABC
. The song was co-written by LBT's,
Brett Warren
and
Brad Warren
and produced by
Jay Joyce
. The
Daytime Emmy Awards
ceremony will take place  June 16 in Beverly Hills, CA. and air on the
HLN
cable network..
.
Whisperin' Bill Anderson
will serve as moderator of the 
First Annual Hank Williams Songwriting Workshop
, Nov. 7-10, at the
Hank Williams Museum
, in Montgomery, AL.  Core instructors include
Bobby Tomberlin, Bradley Gaskin
, and
Arty Hil
l. The  Workshop will include songwriting seminars, one-on-one critiques, jam sessions and more. An acoustic concert Saturday night, headlined by Anderson, will also be open to the public.  Information: contact
Beth Petty
  334-262-3600 or 
hankwilliamsmuse@bellsouth.net
.
Janie Fricke, one of country music's original 80's ladies, is being spotlighted in a new Country Music Hall of Fame® and Museum exhibit. Radio Romance: Mainstream Country in the 1980s highlights a collection of artists that heavily incorporated pop influences into their country music. The exhibit traces Fricke throughout various points in her career including her early days as a popular background vocalist. She is featured alongside other revolutionary pop-country artists Barbara Mandrell, Eddie Rabbitt and Steve Wariner. The exhibit is located on the 2nd floor inside the Sing Me Back Home exhibit and will run through April 2015.
.
Acclaimed Director/Producer/Manager
Sherman Halsey
has recently celebrated two consecutive weeks at #1 on
CMT
with the hit
Tim McGraw
video,
"One of Those Nights."
This marks the 30th music video Halsey helped create with the McGraw. He also produced and directed McGraw's three award-winning prime time
NBC
specials. One of the specials, 
Reflected
, was the highest rated among television networks for an entire year.
 "A video is one of the most powerful ways for an artist to communicate their vision of who they are and where they see themselves"
said Halsey.
"Videos enable the artist to connect that image or brand with an audience and have impact like no other medium,"
Halsey explains.
"Whether it's CMT, GAC, YouTube, Vimeo, or Facebook a picture is worth a 1,000 words. Therefore, a music video is worth a 1,000 words a second for 3 minutes,"
he adds. Sherman Halsey produced and directed the video
"Indian Outlaw"
credited with helping to break McGraw's extraordinary career. Over the years, he's continued to produce and direct videos that helped establish McGraw's image and brand. Being part of breaking a new artist through video has been Halsey's trademark,  creating music videos that helped launch the careers of numerous superstars including T
he Mavericks
and 
Dwight Yoakam
, in addition to McGraw. 
"Videos give the artist a 'stage' or platform  to present their image, tell their story and project their persona to millions of people with total control of every element: lighting, editing, angles, lenses, styling, makeup…every element,"
  he says. With a professional background that includes artist management and marketing, Sherman Halsey served as president of
Century City Artist
s and executive vice-president of
The Jim Halsey Company
and has guided the careers of several acts including 
James Brown, Dwight Yoakam, Ronnie Dunn
and more. In addition to producing and directing, he manages artists with his father, legendary artist manager and agent,
Jim Halsey
. He recently moved his headquarters from Los Angeles to Nashville. He continues to produce television shows and specials through his production company, The Halsey Company.  He's represented by 
TackleBox Films
(
tackleboxfilms.com
) for music videos and commercials and is working with
Moo TV
 (
www.mootv.com
) on live events.
.
Mark Chesnutt releases his new single entitled "When The Lights Go Out (Tracie's Song)" May 15. Chesnutt wrote and recorded the song as a loving autobiographic dedication to his wife, Tracie. Vocals on this single–from Mark's own independent label, Nada Dinero Records–were recorded in casual comfort at the home of producer Jimmy Ritchey (who produced Chesnutt's last three albums Savin the Honky Tonk, Heard It In A Love Song and Rollin With the Flow).
.
Several generations of
Dukes of Hazzard
fans will gather in Nashville June 8 for
Dukes of Hazzard Fan Fair
with the entire cast of the show:
John Schneider
(Bo),
Tom Wopat
(Luke),
Catherine Bach
(Daisy),
James Best
(Rosco),
Sonny Shroyer
(Enos) and
Rick Hurst
(Cletus) will join Jones for the day's events, which will culminate with a
Hazzard Hoedown
concert at the
Nashville Palace
featuring the whole cast onstage with
Cooter's Garage Band
. The event will be centered at
Cooter's Place
on McGavock Pike, across from the Gaylord Opryland Hotel. For directions, tickets and more information call (615) 872-8358 or visit 
cootersplace.com
.
.
The Roys
 celebrate their new album,
Gypsy Runaway Train
, with pre-release events on May 16. The duo invites their fans and friends worldwide to tune in to
wsmonline.com
 for a live stream as they host the station's 
Guest Artist Seriesfrom
2-3 p.m.  That evening the  Music City locals can  join them at
The Silver Dollar Saloon
for a preview of the new music from their upcoming (June 4)
Rural Rhythm Records'
CD.  Pre-order the album from Amazon.
.
Tickets for the Nightly Concerts at LP Field reportedly sold out a record-setting six weeks in advance of the
2013 CMA Music Festiva
l.
"If you didn't get a ticket for LP Field there are nine other entertainment and music stages, plus special events, and activities throughout downtown Nashville to enjoy,"
said 
Steve Moore
, CMA Chief Executive Officer.
"And with the expansion of our autograph signings, concerts, and family events into the new Music City Center – which we have dubbed Fan Fair X – local and regional residents have affordable, access to great entertainment with hundreds of our most popular artists." 
Attendees can find free music throughout downtown Nashville with non-stop performances. Lineups for the stages, including the
Chevrole Riverfront Park Stage, the Bud Light Stage
at Bridgestone Arena Plaza
, Transitions Performance Park, The Buckle Stage
on Broadway,
BMI Tailgate Party
, and more will be announced through CMA's social networks! It all runs June 6-9.  Visit 
CMAfest.com
 for the latest information.
.
Nineteen artists representing seven different countries have ben announced for the 2013 Global Event shows to be held June 3-4 during CMA Music Festival .Performing June 3 (6:30pm) at The Stage On Broadway: Kaylee Bell (Toyota Star Maker Winner – New Zealand), Jill Johnson (Sweden), Rodrigo Haddad (Brazil), Small Town Pistols (Canada), Natalie Howard (Australia), Jason Blaine (Canada), Jody Direen (Horizion Award Winner – New Zealand), Baylou (CRA/NA2N Winner – Australia), Michelle Wright (Canada) and The Wolfe Brothers (Australia).  On  June 4 (6:30pm) at The Second Fiddle. the lineup will include Madison Kozak (Canada), Hicks (Sweden), Jason Hastie (Canada), Richie Scholl (Australia), Ward-Thomas (UK), Two Rocks Band (Switzerland), Morgan Evans (Australia), Greg Hanna (Canada) and David Bradley (UK).  AristoMedia and the CMA sponsor the event.
.
EVENTS Calendar 2013:
• May 25-26  – Bayou Country Superfest, Baton Rouge, LA
• May 30-Ju 2  – Nashville Songwriters Festival, Nashville, TN
• Jun. 6-9   – CMA Music Festival, Nashville, TN
• Jun. 13-16 – Bonnaroo Music & Arts Festival, Manchester, TN
• Sept.21-22 – Country Night Gstaad, Switzerland'
• Sept. 26 – International Bluegrass Music Awards, Raleigh, NC
.
Events and more are listed on our LINKS page!  
www.ifco.org
/
.
__________________________________________________________________
Tri-Son News •
Annual Subscription $25 (U.S. Funds. Payment via PayPal or Mail) 
Distributed electronically to subscribers worldwide and updated on
www.ifco.org