Kathy Griffin Considered It A Badge Of Honor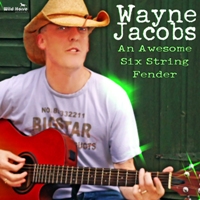 Do You Remember?

Emmy Awards controversy That happened way back in 2007
.
Kathy  Griffin won the Primetime Emmy Award for Outstanding Reality Program, non-competition, on September 8, 2007. She received it during the Creative Arts Emmy, which was hosted by Carlos Mencia and aired on E! on September 15. Griffin stirred up controversy with her acceptance speech, saying,
.
"Now, a lot of people come up here and thank Jesus for this award.I want you to know that no one had less to do with this award than Jesus. He didn't help me a bit. If it was up to him, Cesar Millan would be up here with that damn dog.

So all I can say is suck it, Jesus, this award is my God now!"
.
Griffin later explained that she meant this remark not as a slight on Jesus, but rather as a satire of celebrities who thank Jesus profusely and nonsensically for their awards, especially artists who themselves are controversial in their speech and actions.
.
Her remarks were quickly condemned by the Catholic League which urged the academy to "denounce Griffin's obscene and blasphemous comment."
The Academy said that her "offensive remarks will not be part of the E! telecast on Saturday night".
Griffin later responded, "Am I the only Catholic left with a sense of humor?"
Fox News commentator Bill O'Reilly called Griffin a "pinhead" for her remark, which Griffin considered a "badge of honor."
The above story has been confirmed on snopes as being true.
The full story can be found on this link http://www.snopes.com/politics/religion/griffin.asp.
.
Sometimes we have to be reminded of the things that happen during the time of our lives. This is one that stands out like a sore thumb and was and will always be an insult to Christians no matter how Kathy Griffin tried to explain her way out of it. As this happened a long time ago the same is happening today as if you watch the video below you will notice that everyone at that award show thought her insulting comments were funny, that is what I would believe and even bigger insult and very concerning. I am not interested in finding out how her career is doing right now so I don't know if she is now even more popular or less. To me she is just in the words of Mr Bill O'Reilly "a Pinhead", and if she considers that as a "Badge Of Honor" then I hope she sleeps with it on.
[youtube http://www.youtube.com/watch?v=re-8MeEBUJ8?rel=0]
Thank you Barbara Blevins for sending in the email to "Do You Remember?" on WHISNews21