Fridays Likileake With Keith On The Clipboard ?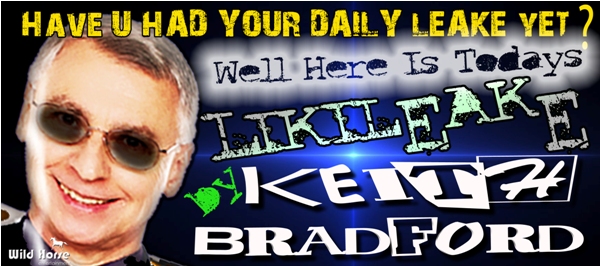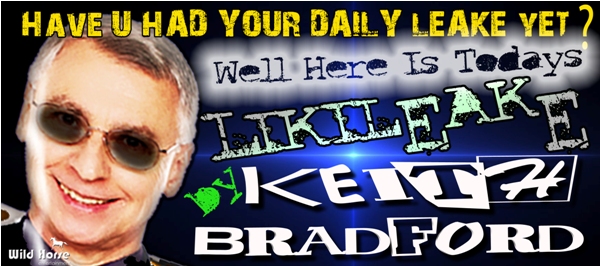 This Likileake Remembers The Clipboard then and now?
.
Clipboard then and now: Does anyone remember what a clipboard was?  Remember those flat pieces of plastic, wood, or other hard surface with a clip at the top that resembled a large clothes pin? 
It had many functions.  It could usually hold at least 10 pieces of paper before the spring was no longer able to hold the weight of the documents.  Once you exceeded what it was capable of holding securely you usually found all your papers falling on the floor. 
In today's world a clipboard is a place on your computer for temporarily placing some notes or documents that you can easily retrieve upon demand.  It is especially convenient to have when using the same text repeatedly in your daily chores. 
Instead of having to type the same old things over and over you can simply grab the text from the clipboard and paste it into the document you are working on.  Not everyone is happy to see the conventional clipboard disappear.  There are still many facilities and office buildings still using them. I know however of a huge company that ships products all over the world by trucks that no longer have a clipboard on the loading dock. All the work instructions and scheduling that once sat on the clipboard for the shift manager to follow is now on a flat screen TV monitor inside the loading dock. The clipboard served millions of people well and for some they are not ready to get rid of it yet.  Have you read your clipboard today?
.
If you are an Independent Artist and would want your songs featured on one of "Keith Bradford's Likileakes Radio Shows" you are most welcome to contact him at kmarecords@aol.com This show is broadcast worldwide on various internet radio shows and you could be the featured artist on one of those special shows.
.
Likileakes Translated for Our German readers by Patty Patrick below
Keith Bradford's Likileakes Radio Show:  Notizhalter (Clipboard) heute und jetzt
.
Kann sich noch jemand daran erinnern, was ein Notizhalter war? Das war so eine flache Schreibunterlage aus Plastik, Holz oder anderem harten Material mit einer Klemme ganz oben, so ähnlich wie eine Wäscheklammer. Damit konnte man viel machen, zum Beispiel mindestens zehn Blatt Papier festklemmen und sie gut fixieren. Ob die Klemme das Gewicht oder die Anzahl der Blätter halten konnte, merkte man spätestens dann, wenn sich das Papier löste und alles auf den Boden fiel.
In unserer heutigen Welt nennt man das Clipboard oder auch Zwischenablage. Das ist eine Möglichkeit, auf dem Computer Notizen oder Dokumente zu speichern, auf die man dann bei Bedarf ganz leicht wieder zugreifen kann. Vor allem nützlich, wenn es Textpassagen sind, die man täglich verwendet. Anstatt die Texte immer wieder neu zu schreiben, öffnet man die gespeicherten Texte und kopiert sie einfach in das neue Dokument. Nicht alle Benutzer sind damit zufrieden. Es gibt immer noch viele Einrichtungen und Geschäftsbereiche, in denen die alten Notizhalter verwendet werden.
Ich kenne eine große Versandfirma, die ihre Waren mit LKWs in alle Welt transportiert und an der Verladestation keine Notizhalter mehr verwendet. Alle Instruktionen wie Bestimmungsorte, Empfänger und Zeitpläne, die vorher als Zettel auf den Notizhalter geklemmt wurden, sind jetzt für den jeweiligen Schichtleiter, verantwortlich für den Transport, vom Bildschirm eines TV-Monitors im Inneren der Verladestation ablesbar.
Millionen Menschen fanden diese Schreibunterlage als sehr gut für ihren Arbeitsbereich geeignet, und eigentlich sind sie noch nicht bereit dazu, auf dieses bisherige Utensil völlig zu verzichten.
Hast Du heute schon auf Deine Schreibunterlage oder Dein Clipboard geguckt?
© Patty Patrick
.
A Likileake by definition, is a word describing a story that was never intended to be published, yet found it's way to the editorial columns of an Internet Online News Paper namely WHISNews21 run by Frans Maritz out of South Africa. A Likileake is not to be confused with the now already famous Wikileaks, which divulges secret government and sometimes harmful information. A Likileake on the other hand is a name coined by Frans Maritz of Wildhorse Entertainment and WHISNews21 to describe situations and open up about information that people think about everyday but never really feel comfortable to want to talk about. Likileaks have become so popular on WHISNews21 that they have in collaboration with Keith Bradford of the Nashville Broadcasting Radio Network, created short 10 minute radio programs divulging Likileaks to the public. This show is now in syndication to Internet Radio Stations, AM and FM terrestial radio stations, as well as College Radio stations. It is worldwide and is so popular that WHISNews21 and NBRN.FM have decided to produce hundreds of these 10 minute radio shows about the Likileaks and call it The Keith Bradford Likileaks Radio Show.