Bradford Files: Childhood Fantasy?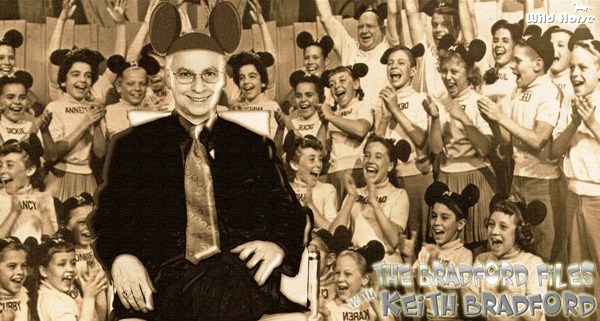 When I was a very young child, one of my favorite TV shows was The Mouseketers. Of course this program was in black and white and long before there was a Disney World in Florida. Every time they showed footage of Disneyland located in Anaheim, California I would beg my parents to take us there. I never got to go as a child and the burning desire carried over into my adult hood. At age 19 while stationed in San Diego, California at the US Naval base, I got a weekend pass. I rented a car and headed to Disneyland by myself. It is a good thing I decided not to take anyone with me. Upon seeing the Disney characters and taking in all the sights and sounds I had longed to see as a child, I
started
to cry. I can only imagine what the people next to me thought as they watched a grown man cry while watching the parade. After years and years of waiting I had finally arrived at Disneyland. I wonder if any of you reading this had a childhood fantasy and if so did you ever get to full-fill it? Feel free to share your story with me if you are brave enough.
Keith Bradford
Keith Bradford Promotions
256 E. Old Hickory Blvd.
Madison, TN 37115
(615) 612-3899